Matthew not only applies state-of-the-art, evidence-based methodologies to his work, he also helps develop and evaluate those methodologies.  Several of his findings have been published in
professional journals
and books. 
Matthew has consulted for several different types of clients.  These include: research scholars, legal firms, high-tech companies, start-up companies,  manufacturing companies, political interest groups, and university students.

Originally from southeast Michigan, Matthew currently resides in western Pennsyvania.  In between, he has lived in various parts of the United States.  From central Ohio to rural New York, the high desert in Idaho to redwood forests of California, the coast of  Florida to Silicon Valley, Matthew has learned about the unique and diverse characteristics of people arond this country.

Cathy D. Logan earned a B.S. in education and an M.S.L.S. in Library and Information Science in 1993 from Clarion University. During her career, she has worked as a public, school, academic, medical and law librarian and has taught in secondary and post-secondary education.

Matthew K. Berent, Ph.D.

Consultant

Cathy D. Logan, M.S.L.S.

Information Specialist

1348 Hall Avenue

Sharon, PA  16146





Matthew K. Berent received a Ph.D. in social psychology in 1995 from The Ohio State University.  He has held both academic and private sector positions. His diverse work history has helped him develop a broad range of skills that includes basic and applied research, teaching students and professionals, product development and management, and sales and marketing.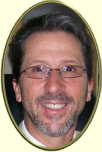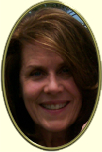 She has twenty years of experience in searching and retrieving information in the fields of secondary and higher education, law, and medicine.  Providing information support across these disciplines has allowed her to refine her data searching skills using a variety of research databases, including LexisNexis, Westlaw, Medline, ERIC, and Dialog.

Cathy has recruited survey participants and coded open-ended survey data for social science researchers. She has hands-on experience as a database researcher and information retrieval specialist, allowing for the effective retrieval and identification of quality information.

MATT BERENT

CONSULTING

HAS THE RIGHT

COMBINATION

OF

SOCIAL RESEARCH

EXPERTISE

AND

INFORMATION RETRIEVAL

KNOW-HOW

TO HELP SOLVE

YOUR

BUSINESS

CAMPAIGN

OR

RESEARCH

NEEDS